Tripawds is a user-supported community. Thank you for your support!
My name is Draco. I look like a cat but I think I'm a dragon. I was adopted from the pound and from day 1, I have not been one to stay inside. I love adventures. I was so happy when we moved from a city neighborhood to the country, with nothing but fields behind my house.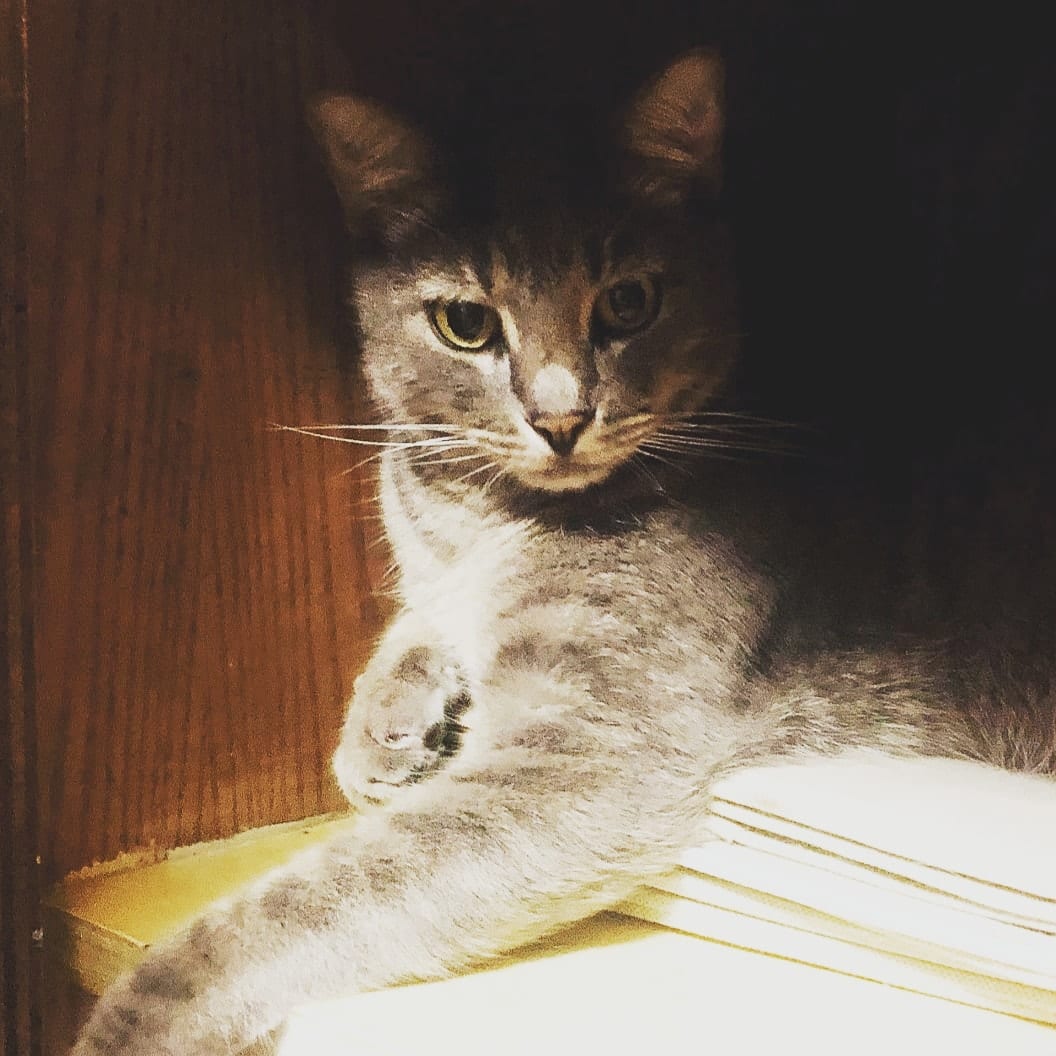 Unfortunately not everyone likes cats because in January 2021, 2 years after we moved here, someone shot me. That's how I became a tripawd. I made it home, limping and bleeding, and my family is so happy I survived.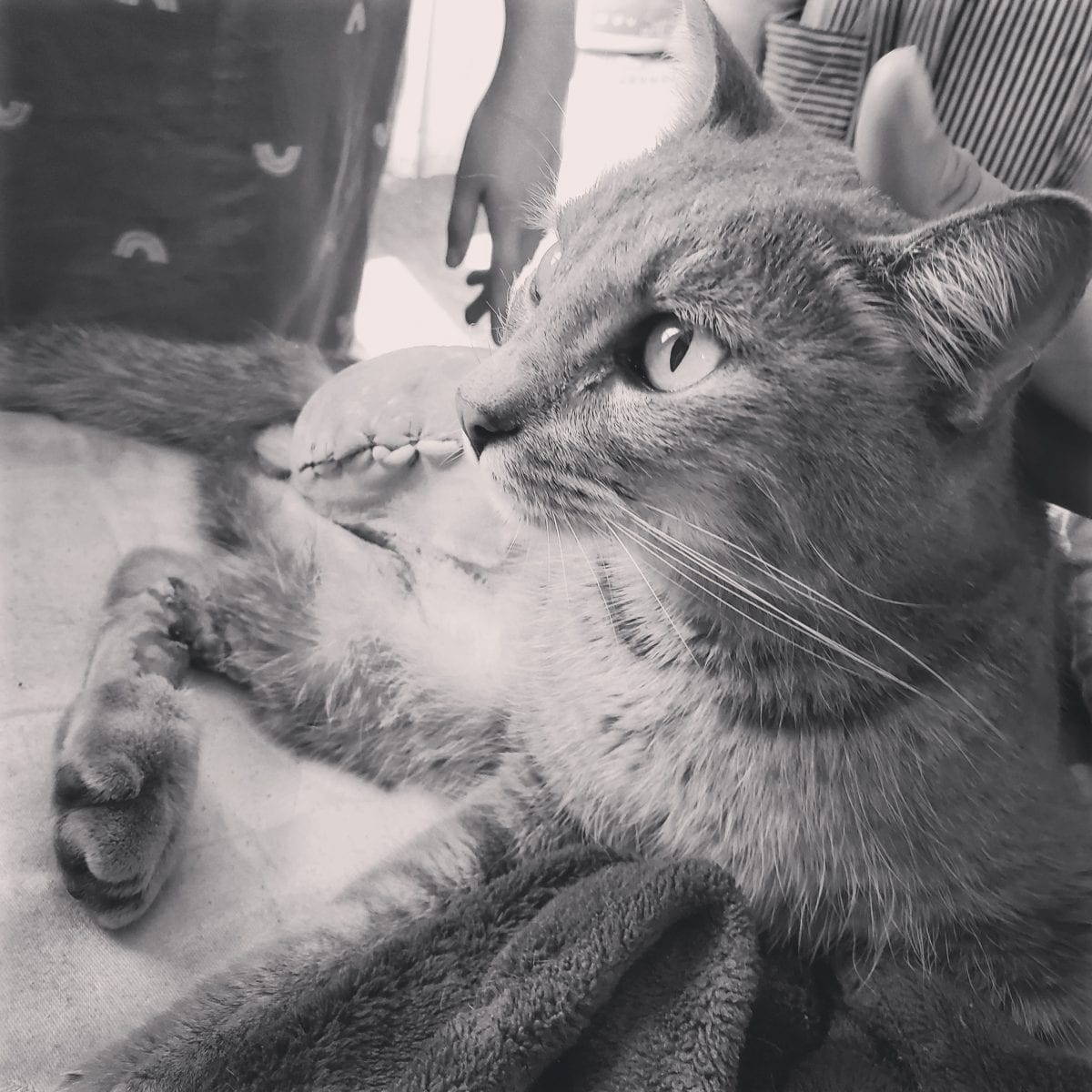 I'm really happy to be home and I'm determined not to let my missing leg stop me. My mom had to lock me in her room to stop me from running (hopping) all over the house when we got home! I should have about 6 lives left so my family will make sure I live those lives to the fullest.